Product Description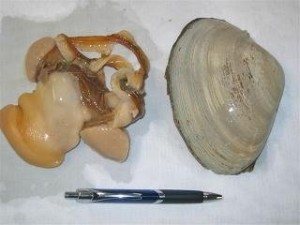 Atlantic Surf Clam (Spisula solida)
Shucked clams are a popular bait for any crustacean crunching fish. Popular with pier, bridge or surf fishermen. The shucked surf clams are a tough bait for the discerning fisherman.
BAITMASTERS clams are produced in the Mid Atlantic and packed to our strict quality in a sealed bag.
USES: Clams are one of the key baits on the eastern shore of the United States. Excellent bait for surf fishing. Best used to catch striped bass, flounder, trout, sheepshead, tautog, pompano, redfish, drum.