Capt. Robert Aylesworth
    Robert is the second generation owner of Aylesworth's Fish & Bait, Inc. Born in St. Petersburg, FL, Bobby grew up on the docks of his parent's seafood company, and cannot remember a time when he did not work in the family business.
    He has worked in every aspect of the business, from driving a truck as a youth, to running the production line, inventory manager of the freezer, sales and marketing, and purchasing. He currently is involved in development of new markets.
    Robert serves as Chairman of the Aylesworth Foundation for the Advancement of Marine Science, a foundation dedicated to the future of marine science with an emphasis on education. Since its inception in 1984, the Foundation has granted $600,000 in scholarships to Florida students representing twelve Florida universities. Total contributions to marine science exceed $1,000,000.
    Robert is current Chairman of the Advisory Panel of Florida Sea Grant. Robert has served as President and Board Chairman and as a Director of Southeastern Fisheries Association and has previously served as a Director of Organized Fishermen of Florida, both fisheries trade groups. He serves as an advisor to the Fishing Rights Alliance, is a Founding Director of The Florida Aquarium in Tampa, and Board Member of the Old Salt Fishing Club.
    A Licensed Marine Captain (OUPV), he has fished competitively as a member of the Hydra-Sports Fishing Team.   He participates in many fishing related charitable events, especially those benefiting children.
Dawn Aylesworth
    Born in Bay City, Michigan, Dawn attended schools in Michigan and New Jersey before graduating cum laude from Aquinas College, Grand Rapids, MI with a Bachelor of Science in Business Administration. Moving to Florida soon thereafter, she attended the University of South Florida for post graduate work and obtained the designation of Certified Public Accountant in 1982.
 
    With Aylesworth's Fish & Bait, Inc., Dawn serves as Secretary-Treasurer and Chief Operating Officer. Responsibilities include all function of the financial side of the business, personnel management and Human Resources. Additional duties include marketing and sales, customer relations, and business development and retention.
 
     Dawn serves as Executive Director of the Aylesworth Foundation for the Advancement of Marine Science, and represented the Aylesworth Foundation on the Executive Board and Board of Directors of The Florida Aquarium.
 
     Dawn is a member of the American Institute of Certified Public Accountants, Florida Institute of Certified Public Accountants, American Woman's Society of Certified Public Accountants, and the Network of Executive Women, where she served has previously served as Treasurer.
 
    Dawn is a an avid fisherman and has been a competition member of the Southern Kingfish Association and the Hydra Sports Fishing Team.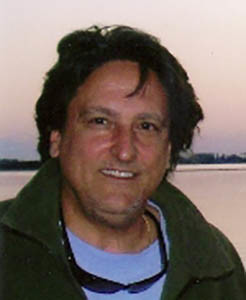 John S. Edmons
SALES MANAGER
    John comes to Aylesworth's Fish & Bait from a varied business background. An 8th generation Tennessean, John was born in Fall River, Massachusetts. After earning a BS in Business Administration from Ricker College in Houlton, Maine, John owned and operated five Nella Clothing Stores in Rhode Island.
    John managed group health insurance coverage and other benefits for over 500 Maine companies as president of Employee Health Benefit Services.
    In Florida John engaged his life-long love of fishing. From collecting seaweed and bull raking quahogs for a family restaurant as a child, John has fished marlin, swordfish and shark in the Northeastern US. A licensed Coast Guard Captain, he ran fishing and sightseeing charters in the Boston area.
    While he continues to fish, John acts as sales manager for our company. He travels extensively throughout our delivery area, maintaining close relationships with our varied customer base. He also trains our office sales staff, keeping everyone up to date with changes in our product mix.
Karen Macallum
OFFICE MANAGER
 
    Karen hails from Long Island, NY. Karen attended SUNY, New Paltz, studying accounting and theatrical lighting design before moving to Florida.
 
    Karen has worked in the restaurant industry, including store management, and has been an office manager of small to mid size companies. As a member of our team, Karen manages our office operations, offering her skills in organization, bookkeeping, collection, and management.
 
    Karen is an avid fisherman and fishes on the BAITMASTERS Fishing Team as her schedule allows. She learned to fish as a child, fishing with her grandfather off Montauk, Long Island.